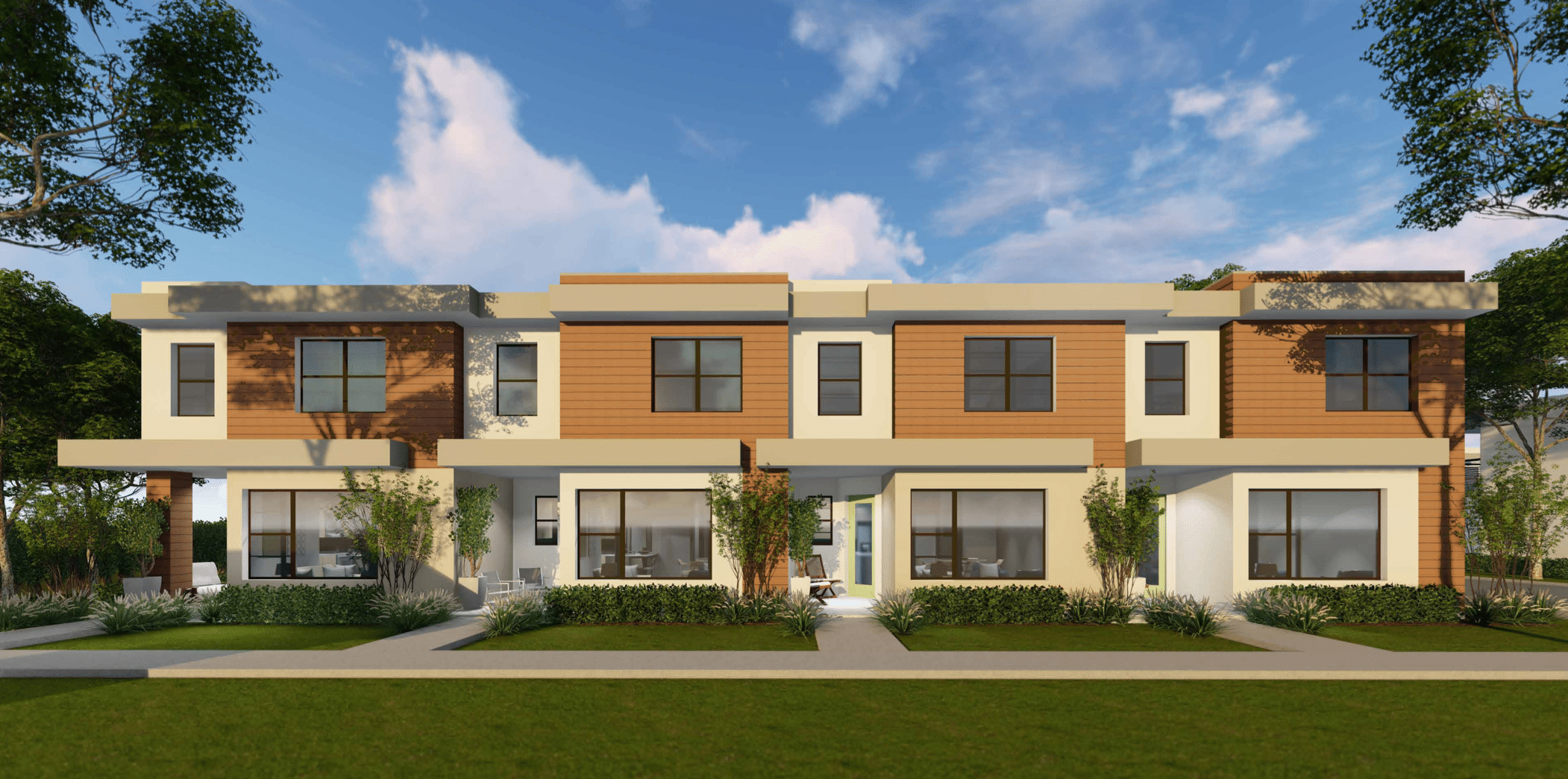 Hannibal Square Community Land Trust (HSCLT) has plans to build 24 townhomes on 2.53 acres of R-3 residential land that was purchased in Apopka. The property is blocks away from the planned Apopka City Center in a designated Opportunity Zone.  HSCLT plans to develop the site for homeownership for low- to moderate-income families.  
More Information
The townhomes will be 1,667 square feet, 3BR/2.5BA, with 1-car attached garage. All homes will be built to the same standards and with the same features (exterior facades may differ). HSCLT plans to sell 12 homes to families earning between 50% and 80% AMI, and the other 12 to families earning between 80% and 120% AMI. Our design includes a pocket park and picnic pavilion for the residents of the development. Address: 350 E. 6th Street, Apopka, FL 32703; Parcel ID: 10-21-28-5096-00-001
Apopka is part of the Orlando–Kissimmee–Sanford Metropolitan Statistical Area (MSA) and is one of the fastest growing communities in Central Florida, both in business commerce and residential development. However, there are pockets of the city that lag in comparison to the rest of the city and the MSA in general. Many areas in the southern sections of Apopka suffer from low wages and substandard housing. Census Tract 017600 (where this property is located), for example, sits right off Main Street where plans are shaping up to renovate the downtown corridor; however, this area is vastly different in economics and opportunity. Homeownership is at 41% in this area as compared to 67% for the rest of Apopka. To add to the problem, many of the available rental units are sub-standard with most having been built in the 1970s. Many of them lack central air and other commonly expected necessities.
While quality, affordable rental units are needed, it is homeownership that stabilizes neighborhoods and produces healthy, more-economically solvent families.
Current Status
HSCLT is currently in the design review process with the City of Apopka.