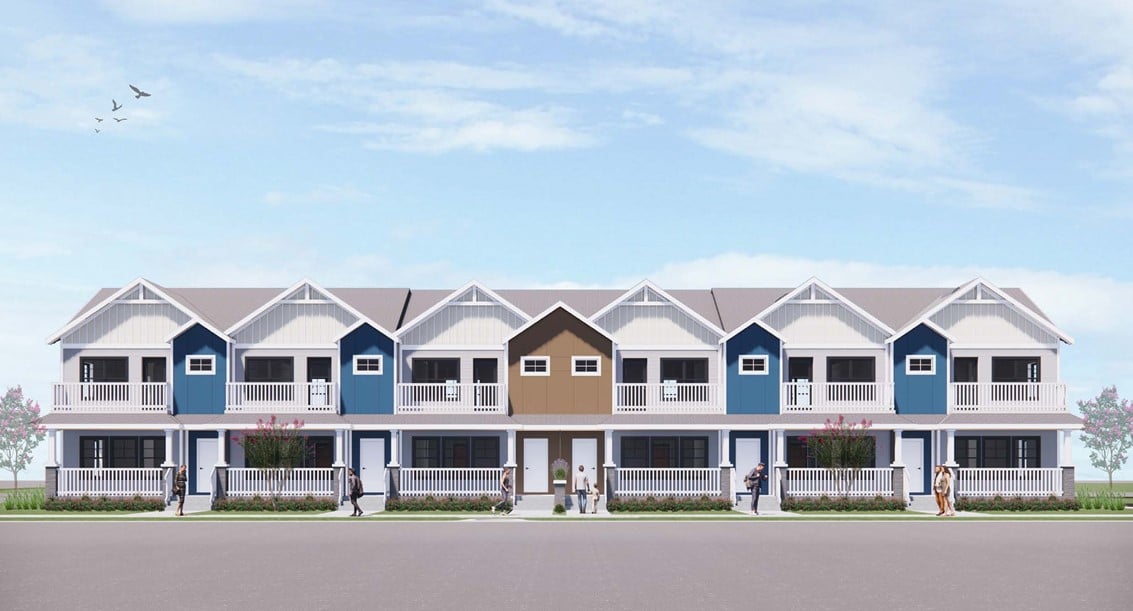 Phase 1 of the Hannibal Square Community Land Trust (HSCLT) mixed-use development on Orange Center Blvd is coming soon. In 2022, we will begin construction on 30 townhomes for homeownership on the western 3.3 acres of the site.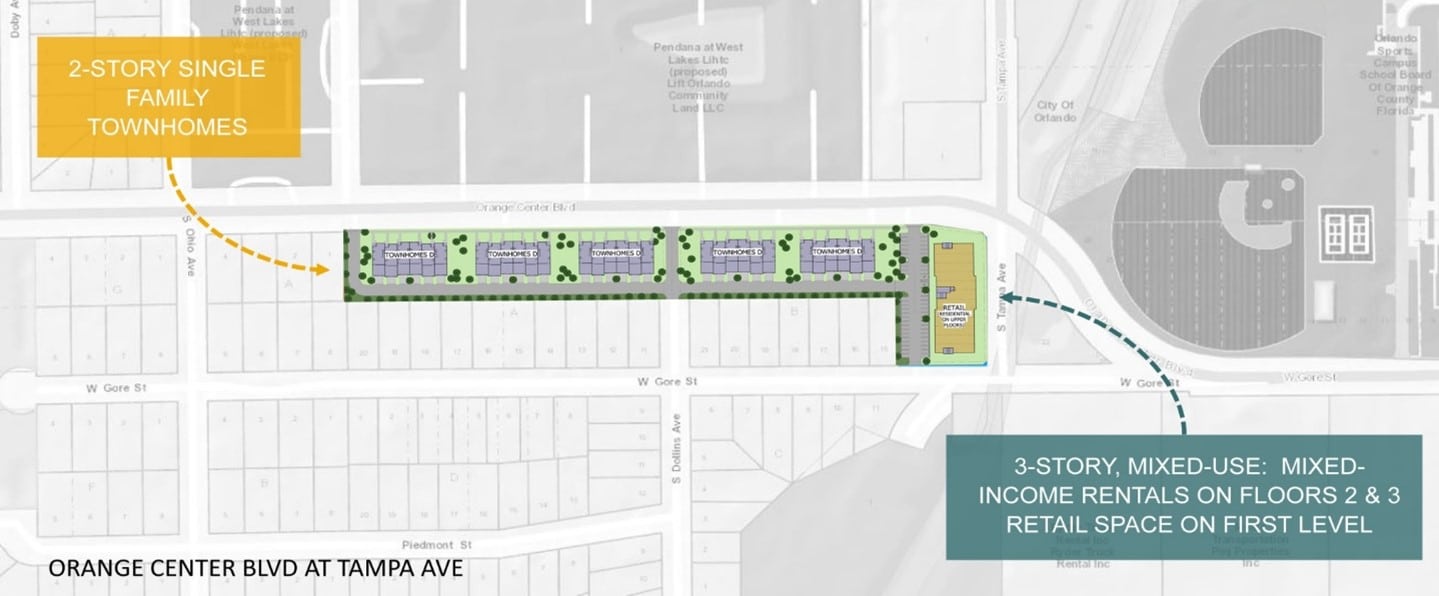 These townhomes are 1,600+ SF, 3BR/2.5BA with private courtyards and rear-load, 2-car garages. The amenities include stainless steel appliances, solid-surface countertops, wood-look vinyl floor planks, spacious rooms, open floor plans, and master suites with a private balcony. Talk to us about financing. Our mission is to provide homeownership for low- to moderate-income families.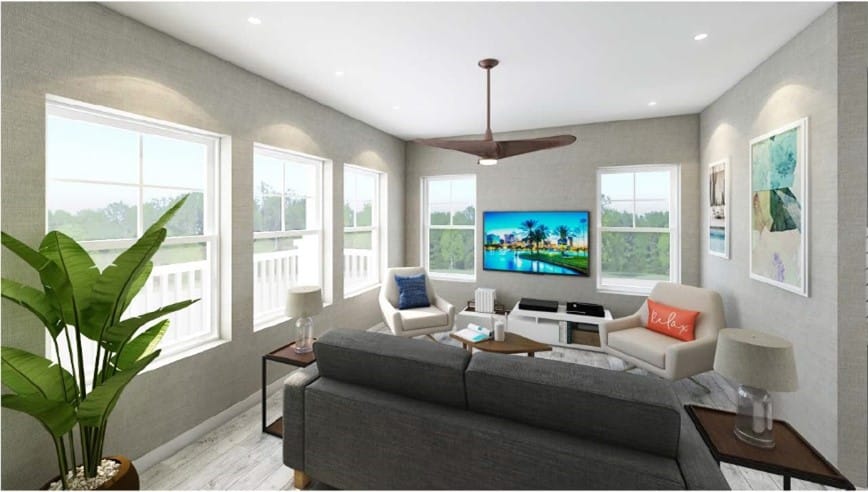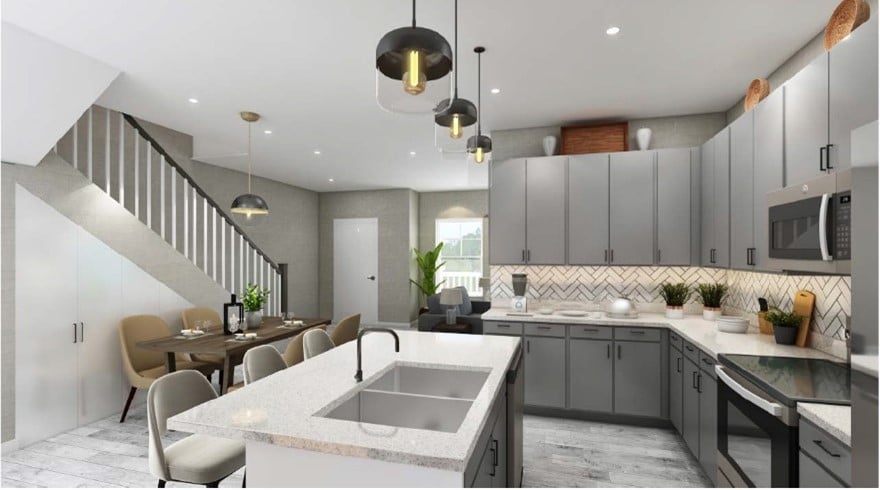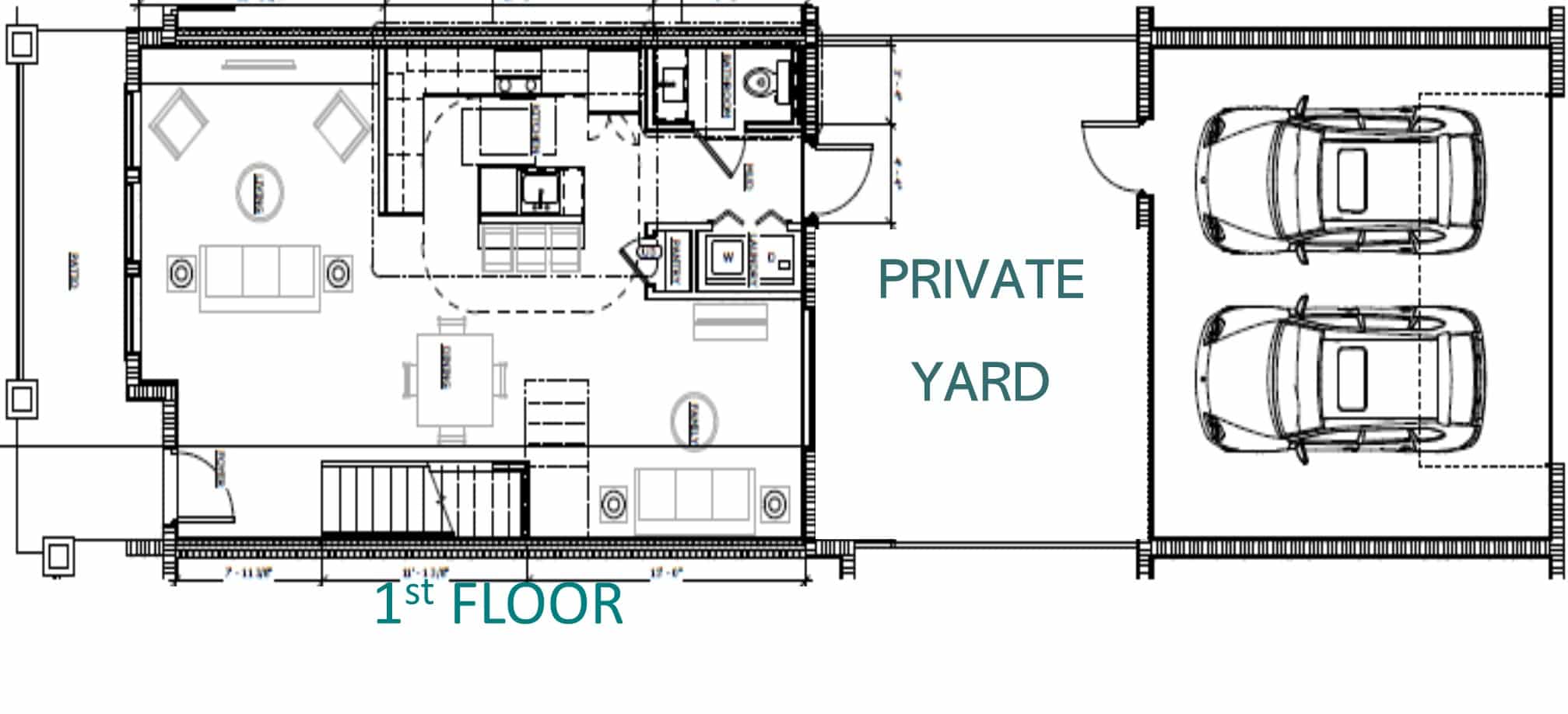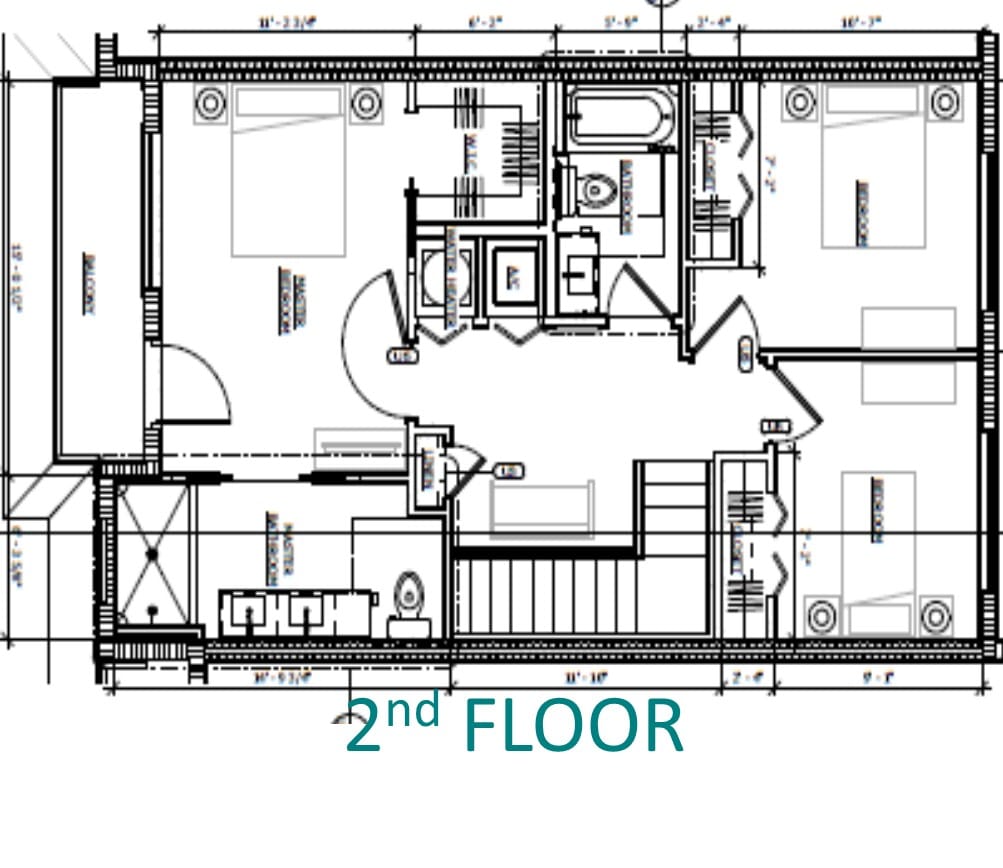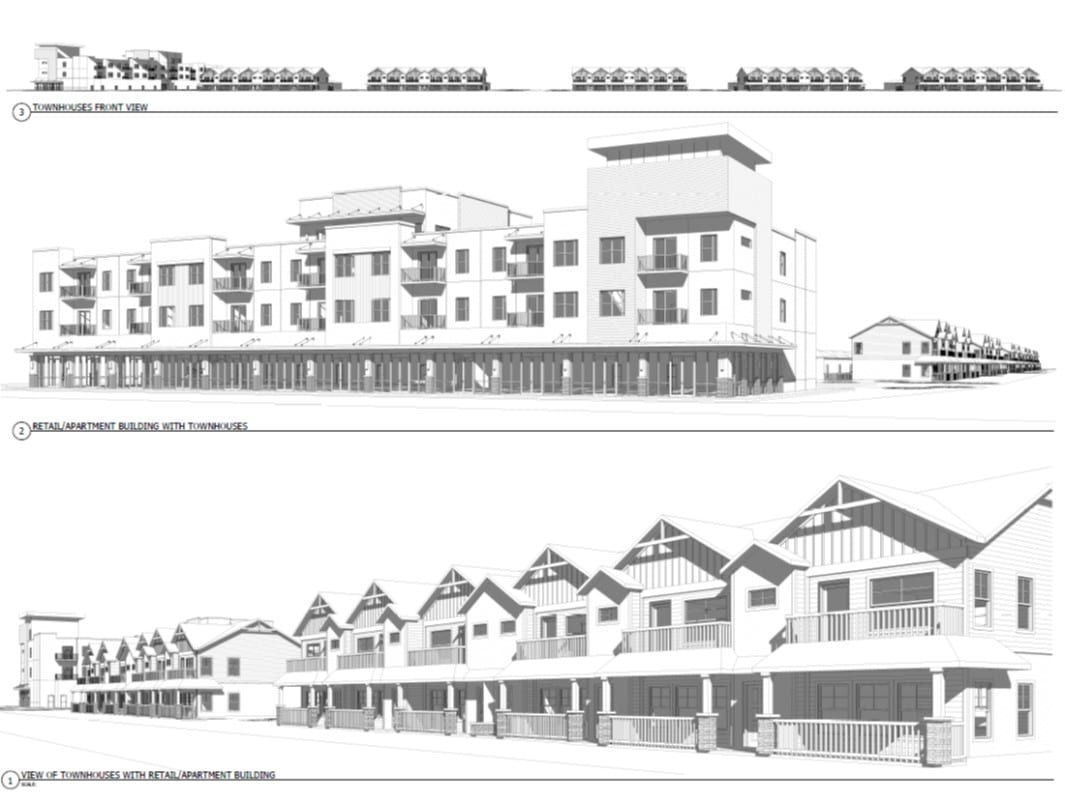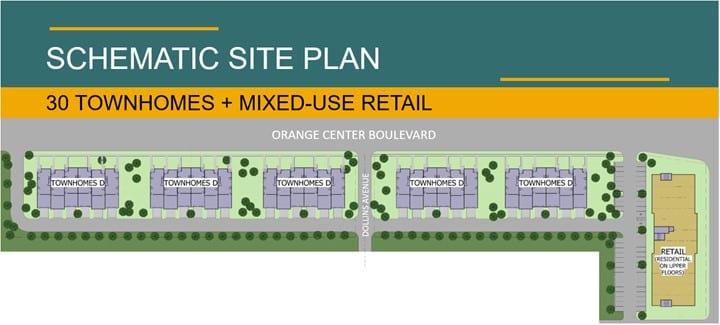 MORE INFORMATION
The townhomes are Phase 1 of a mixed-use development that includes a retail-apartment mix at the eastern 1.38 acres of the site. The 3.5-story mixed-use building (Phase 2) will feature 28 apartments, 15,472 SF of community-based retail space, and roof-top amenities, including a clubhouse and meeting/event space that will anchor the site and blend with the existing commercial buildings at the corner.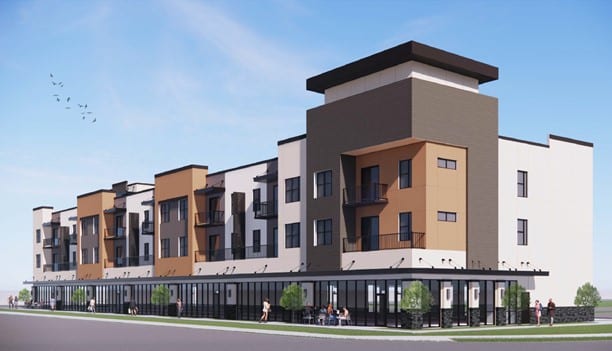 The micro-retail mix could include a satellite bank office with ATM, barbershop, small fresh produce grocer/bodega, a food court, and coffee shop. Retail space will be gray shell until the vendors are identified.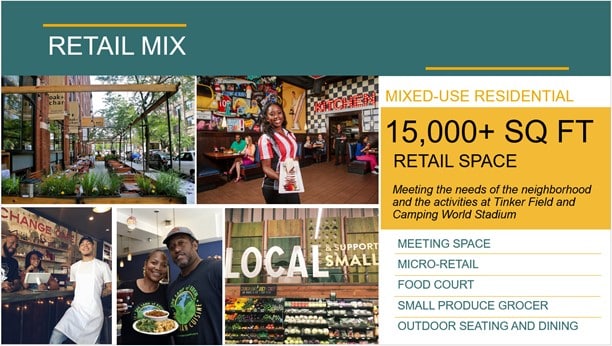 CURRENT STATUS
Phase 1 is to begin in Spring 2022. Phase 2 is coming soon.